Stephanie Walsh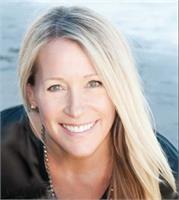 A Minnesota native, Stephanie has lived in LA for 20 years. But you may occasionally hear the accent slip out -- Yah sure, you betcha! In addition to Spinning, Stephanie practices Yoga and Pilates and loves hiking with her daughter. When she's not exercising, you might find this devoted hockey mom driving her son to his games somewhere between Bakersfield and San Diego. Stephanie's classes are energetic, no-nonsense and extremely motivational. Do we think you will love her? Yah sure, you betcha!
Stephanie Walsh instructs the following:
45-minute Spin, 5 minute cool-down. Non-impact aerobic exercise on a stationary bike, suitable for all fitness levels. Classes combine coaching, strength- and stamina-building, energizing music, cardio-vascular health, and a monster calorie burn.