Lisa Goldsman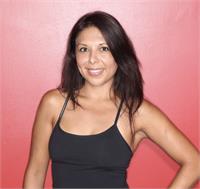 Lisa's road to health and fitness began in 1998 when she took her first Spinning class with Johnny G. Three months and forty pounds later, it was obvious that Spinning had sparked a passion for staying fit and eating properly! Lisa has studied nutrition and enjoys creating healthy eating plans. She loves motivating people with a challenging workout designed to help transform their bodies.
Spinning, hiking, running, Lagree Fitness, circuit training and - most of all - a dedicated yoga practice have helped Lisa find a great mixture of body awareness, mental as well as physical strength.
Lisa uses diverse playlists with a variety of musical genres (she is always looking for new music and welcomes requests!) Lisa's classes are energetic, challenging and designed to motivate!
Lisa Goldsman instructs the following:
45-minute Spin, 5 minute cool-down. Non-impact aerobic exercise on a stationary bike, suitable for all fitness levels. Classes combine coaching, strength- and stamina-building, energizing music, cardio-vascular health, and a monster calorie burn.