Vanessa Giorgio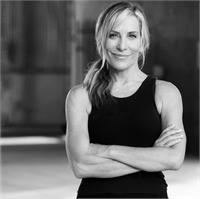 Vanessa is a Spin Warrior - and not just because she wears combat boots with her Spin clothes! Her class is a journey of the soul packed with challenges that will rock your body and invigorate your mind. Vanessa will ask you to work hard, and make you laugh while doing it. Music is a key ingredient to her game, so expect to hear things from every genre skillfully mixed. A true triple threat, Vanessa also teaches yoga and TRX and founded Lotus Kitty Hybrid Fitness in Studio City. You will be met with her winning smile and encouragement that stays with you long after you've left class!
Vanessa Giorgio instructs the following:
45-minute Spin, 5 minute cool-down. Optional bonus workout for the upper-body following the Spin at no extra charge. Non-impact aerobic exercise on a stationary bike, suitable for all fitness levels. Classes combine coaching, strength- and stamina-building, energizing music, cardio-vascular health, and a monster calorie burn.