Tonni Ratcliff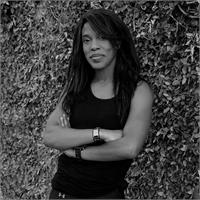 Don't let her pint-sized frame fool you. When she's on the podium, Tonni unleashes the beast! This Southern lass promises to make you sweat, dance, and laugh while leading you on a spiritual journey to discover the best version of yourself. A woman of many strengths and talents, Tonni is also certified in SurfSet, Barre, Mat Pilates and TRX. When she's not at the gym, Tonni likes to "relax" by rock climbing in the California Sierras and banging out Ultramarathons (that's 100 miles)! Oh, and here's a fun fact: Tonni's little sister medaled in the 100-meter hurdles at the 2012 London Olympics -- awesomeness must RUN in the family!
Tonni Ratcliff instructs the following:
45-minute Spin, 5 minute cool-down. Non-impact aerobic exercise on a stationary bike, suitable for all fitness levels. Classes combine coaching, strength- and stamina-building, energizing music, cardio-vascular health, and a monster calorie burn.