Blazing 60 Spin
This class is taught by: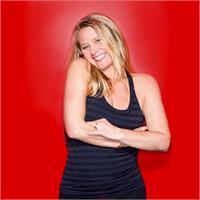 Shirley O'Connor is madly in love with Spinning. After selling her first creation, Black Dog Yoga, she and family packed it up and moved to Bali. She started looking for more cardiovascular work to incorporate into her regimen, without giving up the mind-body connection. Running was good, except in Bali you have to contend with random wild dogs chasing you and strange alligator-Komodo Dragon hybrids lurking in the brush. These supercool personal trainers from New Zealand put her on a Spinning bike and the rest is history. Shirley brings to her classes her Mad Dogg Certification, her love for this community, and always a killer playlist. "Spinning is a very intense, no-impact workout where all of a sudden you lock into a space where everything is connecting and there are no limits to your potential."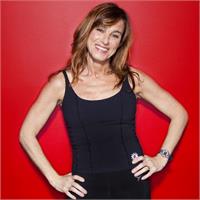 Susan Schwartz knows what it feels like to be on the go. She's a Spinning instructor, personal trainer, and the mother of twin girls - her proudest achievement to date. Susan grew up in Toronto, Canada. In 1995, she moved to California with her husband, Al, and traded in her snow shoes for cycling shoes. Fueled by her love of cycling, Susan soon started teaching Spinning at several clubs in the Los Angeles area. As a Spinning instructor and personal trainer, Susan enjoys working with clients both in group settings and individually to help them realize and achieve their goals. She enjoys cooking (she worked in the catering industry for 6 years), camping, hiking, traveling, and - ever the Canuck - cheering for her beloved Toronto Maple Leafs. Ask Susan what she believes the key to happiness is and this is what she'll tell you: "A healthy mind, an active body, lots of sleep, and comfortable shoes."
55-minute Spin, 5-minute cool-down. Non-impact aerobic exercise on a stationary bike, suitable for all fitness levels. Classes combine coaching, strength- and stamina-building, energizing music, cardio-vascular health, and a monster calorie burn.
Upcoming classes:
Waitlist

Sun

Dec 17 10:30 am - 11:30 am

with

$hirley

O'Connor




Sign Up

Sun

Dec 24 10:30 am - 11:30 am

with

Susan

Schwartz




Sun

Dec 31 10:30 am - 11:30 am

with

$hirley

O'Connor




Sun

Jan 07 10:30 am - 11:30 am

with

$hirley

O'Connor




Sun

Jan 14 10:30 am - 11:30 am

with

$hirley

O'Connor




Sun

Jan 21 10:30 am - 11:30 am

with

$hirley

O'Connor




Sun

Jan 28 10:30 am - 11:30 am

with

$hirley

O'Connor




Sun

Feb 04 10:30 am - 11:30 am

with

$hirley

O'Connor




Sun

Feb 11 10:30 am - 11:30 am

with

$hirley

O'Connor




Sun

Feb 18 10:30 am - 11:30 am

with

$hirley

O'Connor




Sun

Feb 25 10:30 am - 11:30 am

with

$hirley

O'Connor




Sun

Mar 04 10:30 am - 11:30 am

with

$hirley

O'Connor




Sun

Mar 11 10:30 am - 11:30 am

with

$hirley

O'Connor




Sun

Mar 18 10:30 am - 11:30 am

with

$hirley

O'Connor




Sun

Mar 25 10:30 am - 11:30 am

with

$hirley

O'Connor




Sun

Apr 01 10:30 am - 11:30 am

with

$hirley

O'Connor




Sun

Apr 08 10:30 am - 11:30 am

with

$hirley

O'Connor