Blazing 50 Spin +15 arms
This class is taught by: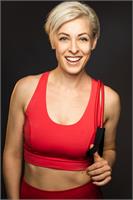 Maxi is a Seattle native who's ready to make it rain! A proud product of Blazing Saddles' instructor training program, Maxi's enthusiasm is infectious and her smile literally lights up the room. She cranks out a diverse mix of top-40, hip hop, throw backs and pop rock.
When she's not in the saddle, you might find Maxi... in the saddle! She's an equestrian champ who holds both national and world titles and even loves a good fox hunt. So pull up your breeches, strap on your spurs, and come ready to ride! Giddy-up!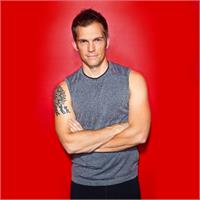 Steve has been a Johnny G. certified Spin instructor since 2009 and has developed a loyal following of students who love his high energy and challenging classes. He teaches his fun and funky classes for all levels and makes sure to motivate beginners and advanced Spinners alike to push themselves past their own personal boundaries. As a cyclist and fitness enthusiast, Steve started Spinning years ago to get in shape, and became a self-proclaimed Spinning addict. He went on to receive his Spin instructor certification from Mad Dogg Athletics in 2009 and has traveled around the country learning from Master Spin instructors and trainers. Steve uses core-strengthening and calorie-burning techniques to create an intense cardio and sculpting workout.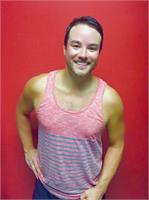 Colin Kim is an indoor cycling instructor and spiritual teacher, a respected pioneer in the industry with over 4,000 classes under his belt. His powerful approach to fitness continues to elevate the lives of his students and with gentle confidence and golden trust he holds in practice top name celebrities, professional athletes and the brand new student. When the moment comes, Colin has an intuitive knack for guiding the process of emotional healing. His encyclopedic knowledge comes through personal; musical, uplifting and super fun.
45-minute Spin, 5 minute cool-down. Optional bonus workout for the upper-body following the Spin at no extra charge. Non-impact aerobic exercise on a stationary bike, suitable for all fitness levels. Classes combine coaching, strength- and stamina-building, energizing music, cardio-vascular health, and a monster calorie burn.
Upcoming classes:
Sign Up

Wed

Aug 16 7:15 pm - 8:20 pm

with

Maxi

Witrak




Sign Up

Thu

Aug 17 7:15 pm - 8:20 pm

with

Steve

Pierson




Sign Up

Mon

Aug 21 7:15 pm - 8:20 pm

with

Maxi

Witrak




Sign Up

Tue

Aug 22 7:15 pm - 8:20 pm

with

Colin

Kim




Sign Up

Wed

Aug 23 7:15 pm - 8:20 pm

with

Maxi

Witrak




Sign Up

Thu

Aug 24 7:15 pm - 8:20 pm

with

Colin

Kim




Sign Up

Mon

Aug 28 7:15 pm - 8:20 pm

with

Maxi

Witrak




Sign Up

Tue

Aug 29 7:15 pm - 8:20 pm

with

Colin

Kim




Sign Up

Wed

Aug 30 7:15 pm - 8:20 pm

with

Maxi

Witrak




Thu

Aug 31 7:15 pm - 8:20 pm

with

Colin

Kim




Tue

Sep 05 7:15 pm - 8:20 pm

with

Colin

Kim




Wed

Sep 06 7:15 pm - 8:20 pm

with

Maxi

Witrak




Thu

Sep 07 7:15 pm - 8:20 pm

with

Colin

Kim




Mon

Sep 11 7:15 pm - 8:20 pm

with

Maxi

Witrak




Tue

Sep 12 7:15 pm - 8:20 pm

with

Colin

Kim




Wed

Sep 13 7:15 pm - 8:20 pm

with

Maxi

Witrak




Thu

Sep 14 7:15 pm - 8:20 pm

with

Colin

Kim




Mon

Sep 18 7:15 pm - 8:20 pm

with

Maxi

Witrak




Tue

Sep 19 7:15 pm - 8:20 pm

with

Colin

Kim