Blazing 50 Spin +15 arms
This class is taught by: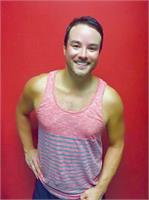 Colin Kim is an indoor cycling instructor and spiritual teacher, a respected pioneer in the industry with over 4,000 classes under his belt. His powerful approach to fitness continues to elevate the lives of his students and with gentle confidence and golden trust he holds in practice top name celebrities, professional athletes and the brand new student. When the moment comes, Colin has an intuitive knack for guiding the process of emotional healing. His encyclopedic knowledge comes through personal; musical, uplifting and super fun.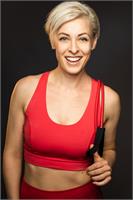 Maxi is a Seattle native who's ready to make it rain! A proud product of Blazing Saddles' instructor training program, Maxi's enthusiasm is infectious and her smile literally lights up the room. She cranks out a diverse mix of top-40, hip hop, throw backs and pop rock.
When she's not in the saddle, you might find Maxi... in the saddle! She's an equestrian champ who holds both national and world titles and even loves a good fox hunt. So pull up your breeches, strap on your spurs, and come ready to ride! Giddy-up!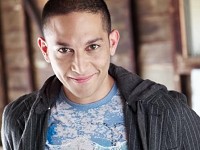 Yo DJ pump this Spin class! As a pro DJ, Brent custom mixes his own tunes, giving his classes a high octane, "club" vibe. He brings over 10 years of experience to Blazing Saddles and an unbridled enthusiasm that permeates from every pore of his body. When he's not on the bike, you might see Brent running marathons or running from the law -- playing a "bad hombre" on TV! Recently heard from a student -- "This dude rocked my socks and beat me into submission! Sign me up for his next class!"
45-minute Spin, 5 minute cool-down. Optional bonus workout for the upper-body following the Spin at no extra charge. Non-impact aerobic exercise on a stationary bike, suitable for all fitness levels. Classes combine coaching, strength- and stamina-building, energizing music, cardio-vascular health, and a monster calorie burn.
Upcoming classes:
Sign Up

Thu

Oct 19 7:15 pm - 8:20 pm

with

Colin

Kim




Sign Up

Mon

Oct 23 7:15 pm - 8:20 pm

with

Maxi

Witrak




Sign Up

Tue

Oct 24 7:15 pm - 8:20 pm

with

Brent

Gutierrez




Sign Up

Wed

Oct 25 7:15 pm - 8:20 pm

with

Maxi

Witrak




Sign Up

Thu

Oct 26 7:15 pm - 8:20 pm

with

Colin

Kim




Sign Up

Mon

Oct 30 7:15 pm - 8:20 pm

with

Maxi

Witrak




Sign Up

Wed

Nov 01 7:15 pm - 8:20 pm

with

Maxi

Witrak




Thu

Nov 02 7:15 pm - 8:20 pm

with

Colin

Kim




Mon

Nov 06 7:15 pm - 8:20 pm

with

Maxi

Witrak




Tue

Nov 07 7:15 pm - 8:20 pm

with

Brent

Gutierrez




Wed

Nov 08 7:15 pm - 8:20 pm

with

Maxi

Witrak




Thu

Nov 09 7:15 pm - 8:20 pm

with

Colin

Kim




Mon

Nov 13 7:15 pm - 8:20 pm

with

Maxi

Witrak




Tue

Nov 14 7:15 pm - 8:20 pm

with

Brent

Gutierrez




Wed

Nov 15 7:15 pm - 8:20 pm

with

Maxi

Witrak




Thu

Nov 16 7:15 pm - 8:20 pm

with

Colin

Kim




Mon

Nov 20 7:15 pm - 8:20 pm

with

Maxi

Witrak




Tue

Nov 21 7:15 pm - 8:20 pm

with

Brent

Gutierrez