Blazing 50 Spin +15 arms
This class is taught by: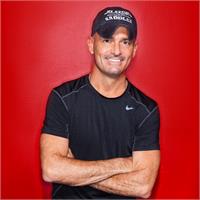 Steve O'Connor is a ball of awesome. What he learned about purpose he learned from yoga. What he learned about action he learned from Spinning.
"Be a practical dreamer backed by Action!" - Bruce Lee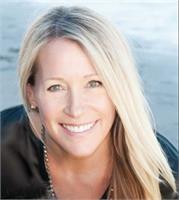 A Minnesota native, Stephanie has lived in LA for 20 years. But you may occasionally hear the accent slip out -- Yah sure, you betcha! In addition to Spinning, Stephanie practices Yoga and Pilates and loves hiking with her daughter. When she's not exercising, you might find this devoted hockey mom driving her son to his games somewhere between Bakersfield and San Diego. Stephanie's classes are energetic, no-nonsense and extremely motivational. Do we think you will love her? Yah sure, you betcha!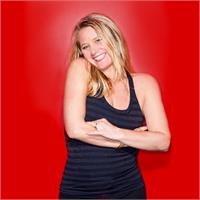 Shirley O'Connor is madly in love with Spinning. After selling her first creation, Black Dog Yoga, she and family packed it up and moved to Bali. She started looking for more cardiovascular work to incorporate into her regimen, without giving up the mind-body connection. Running was good, except in Bali you have to contend with random wild dogs chasing you and strange alligator-Komodo Dragon hybrids lurking in the brush. These supercool personal trainers from New Zealand put her on a Spinning bike and the rest is history. Shirley brings to her classes her Mad Dogg Certification, her love for this community, and always a killer playlist. "Spinning is a very intense, no-impact workout where all of a sudden you lock into a space where everything is connecting and there are no limits to your potential."
45-minute Spin, 5 minute cool-down. Optional bonus workout for the upper-body following the Spin at no extra charge. Non-impact aerobic exercise on a stationary bike, suitable for all fitness levels. Classes combine coaching, strength- and stamina-building, energizing music, cardio-vascular health, and a monster calorie burn.
Upcoming classes:
Sign Up

Wed

Aug 16 9:45 am - 10:50 am

with

Steve

O'Connor




Sign Up

Thu

Aug 17 9:45 am - 10:50 am

with

Stephanie

Walsh




Sign Up

Fri

Aug 18 9:45 am - 10:50 am

with

$hirley

O'Connor




Sign Up

Mon

Aug 21 9:45 am - 10:50 am

with

$hirley

O'Connor




Sign Up

Tue

Aug 22 9:45 am - 10:50 am

with

Stephanie

Walsh




Sign Up

Wed

Aug 23 9:45 am - 10:50 am

with

Steve

O'Connor




Sign Up

Thu

Aug 24 9:45 am - 10:50 am

with

Stephanie

Walsh




Sign Up

Fri

Aug 25 9:45 am - 10:50 am

with

$hirley

O'Connor




Sign Up

Mon

Aug 28 9:45 am - 10:50 am

with

$hirley

O'Connor




Sign Up

Tue

Aug 29 9:45 am - 10:50 am

with

Stephanie

Walsh




Sign Up

Wed

Aug 30 9:45 am - 10:50 am

with

Steve

O'Connor




Thu

Aug 31 9:45 am - 10:50 am

with

Stephanie

Walsh




Fri

Sep 01 9:45 am - 10:50 am

with

$hirley

O'Connor




Mon

Sep 04 9:45 am - 10:50 am

with

$hirley

O'Connor




Tue

Sep 05 9:45 am - 10:50 am

with

Stephanie

Walsh




Wed

Sep 06 9:45 am - 10:50 am

with

Steve

O'Connor




Thu

Sep 07 9:45 am - 10:50 am

with

Stephanie

Walsh




Fri

Sep 08 9:45 am - 10:50 am

with

$hirley

O'Connor




Mon

Sep 11 9:45 am - 10:50 am

with

$hirley

O'Connor