Beginner Spin ($12)
This class is taught by: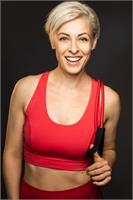 Maxi is a Seattle native who's ready to make it rain! A proud product of Blazing Saddles' instructor training program, Maxi's enthusiasm is infectious and her smile literally lights up the room. She cranks out a diverse mix of top-40, hip hop, throw backs and pop rock.
When she's not in the saddle, you might find Maxi... in the saddle! She's an equestrian champ who holds both national and world titles and even loves a good fox hunt. So pull up your breeches, strap on your spurs, and come ready to ride! Giddy-up!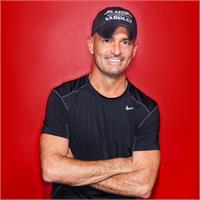 Steve O'Connor is a ball of awesome. What he learned about purpose he learned from yoga. What he learned about action he learned from Spinning.
"Be a practical dreamer backed by Action!" - Bruce Lee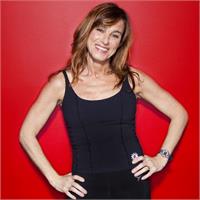 Susan Schwartz knows what it feels like to be on the go. She's a Spinning instructor, personal trainer, and the mother of twin girls - her proudest achievement to date. Susan grew up in Toronto, Canada. In 1995, she moved to California with her husband, Al, and traded in her snow shoes for cycling shoes. Fueled by her love of cycling, Susan soon started teaching Spinning at several clubs in the Los Angeles area. As a Spinning instructor and personal trainer, Susan enjoys working with clients both in group settings and individually to help them realize and achieve their goals. She enjoys cooking (she worked in the catering industry for 6 years), camping, hiking, traveling, and - ever the Canuck - cheering for her beloved Toronto Maple Leafs. Ask Susan what she believes the key to happiness is and this is what she'll tell you: "A healthy mind, an active body, lots of sleep, and comfortable shoes."
Proper bike setup and a 30-minute Spin, with cool-down, 45 minutes total. Must arrive on-time. Non-impact aerobic exercise on a stationary bike, geared toward those who are new to Spinning or those who've been away from it for awhile. Classes combine coaching, strength- and stamina-building, energizing music, cardio-vascular health, and a monster calorie burn.
Upcoming classes:
Sign Up

Sun

Aug 20 11:45 am - 12:30 pm

with

Maxi

Witrak




Sign Up

Sun

Aug 27 11:45 am - 12:30 pm

with

Maxi

Witrak




Sun

Sep 03 11:45 am - 12:30 pm

with

Steve

O'Connor




Sun

Sep 10 11:45 am - 12:30 pm

with

Maxi

Witrak




Sun

Sep 17 11:45 am - 12:30 pm

with

Maxi

Witrak




Sun

Sep 24 11:45 am - 12:30 pm

with

Maxi

Witrak




Sun

Oct 01 11:45 am - 12:30 pm

with

Maxi

Witrak




Sun

Oct 08 11:45 am - 12:30 pm

with

Susan

Schwartz




Sun

Oct 15 11:45 am - 12:30 pm

with

Steve

O'Connor




Sun

Oct 22 11:45 am - 12:30 pm

with

Maxi

Witrak