Blazing 50 Spin ($12)
This class is taught by: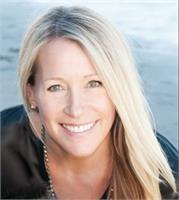 A Minnesota native, Stephanie has lived in LA for 20 years. But you may occasionally hear the accent slip out -- Yah sure, you betcha! In addition to Spinning, Stephanie practices Yoga and Pilates and loves hiking with her daughter. When she's not exercising, you might find this devoted hockey mom driving her son to his games somewhere between Bakersfield and San Diego. Stephanie's classes are energetic, no-nonsense and extremely motivational. Do we think you will love her? Yah sure, you betcha!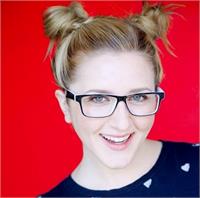 This girl just wants to have fun! Resident comedian, Lauren, wants to make you sweat - and make you laugh! When she's not spinning spokes and cracking jokes, this NorCal gal also loves writing and yoga and is always down for a class. On the bike, she moves and grooves to an eclectic music mix. All joy with no shame, Lauren is a free spirit and a dynamic instructor! She might even sing along if she's playing Beyonce - she apologizes in advance.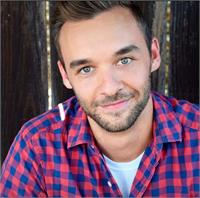 This dude is dangerous! Daniel's taken out opponents with his bare hands and slain attackers with a broadsword. Luckily, these feats were all in the theater where he is a certified stage combatant! But Daniel brings this same intensity to the bike. A proud product of the Blazing Saddles instructor training program, Daniel's classes pack a mix of indie, classic, pop and massive amounts of fun. When Daniel's not at the gym, this Wisconsin boy loves to drink beer and eat. His favorite food? Cheese, of course!
45-minute Spin, 5 minute cool-down. Non-impact aerobic exercise on a stationary bike, suitable for all fitness levels. Classes combine coaching, strength- and stamina-building, energizing music, cardio-vascular health, and a monster calorie burn.
Upcoming classes:
Sign Up

Wed

Oct 18 12:00 pm - 12:50 pm

with

Stephanie

Walsh




Sign Up

Thu

Oct 19 12:00 pm - 12:50 pm

with

Stephanie

Walsh




Sign Up

Fri

Oct 20 12:00 pm - 12:50 pm

with

Lauren

Shook




Sign Up

Mon

Oct 23 12:00 pm - 12:50 pm

with

Lauren

Shook




Sign Up

Tue

Oct 24 12:00 pm - 12:50 pm

with

Daniel

Gallun




Sign Up

Wed

Oct 25 12:00 pm - 12:50 pm

with

Stephanie

Walsh




Sign Up

Thu

Oct 26 12:00 pm - 12:50 pm

with

Stephanie

Walsh




Sign Up

Fri

Oct 27 12:00 pm - 12:50 pm

with

Lauren

Shook




Sign Up

Mon

Oct 30 12:00 pm - 12:50 pm

with

Lauren

Shook




Sign Up

Tue

Oct 31 12:00 pm - 12:50 pm

with

Daniel

Gallun




Sign Up

Wed

Nov 01 12:00 pm - 12:50 pm

with

Stephanie

Walsh




Thu

Nov 02 12:00 pm - 12:50 pm

with

Stephanie

Walsh




Fri

Nov 03 12:00 pm - 12:50 pm

with

Lauren

Shook




Mon

Nov 06 12:00 pm - 12:50 pm

with

Lauren

Shook




Tue

Nov 07 12:00 pm - 12:50 pm

with

Daniel

Gallun




Wed

Nov 08 12:00 pm - 12:50 pm

with

Stephanie

Walsh